Last May 26 our first cleaning of the season took place. It was a very special day because, apart from the four volunteers from Ocean Keepers, we also had twelve volunteers from the Voluntaris d'Eivissa Association. In addition to sharing some volunteers, our approach to them during the winter has been very productive, and they have given us a hand by advising us as a new NGO that is starting up. We hope this will be the first of many collaborations together. Many thanks, Voluntaris!
On our first day we were cleaning the shores of Ses Salines Natural Park, specifically all along Es Cavallet beach, the inner dunes and the rocky coast from Es Cavallet to Ses Portes tower. Even though we took out a lot of plastic waste from all kinds, much of it coming from fishing and recreational boats, in general, we have been able to verify that the situation in this area is slightly better than in 2021, and much better than in 2020. Face masks, unfortunately, have become a common item of  waste, very present on the shores.
---
We estimate we collected a total of 250kg of waste.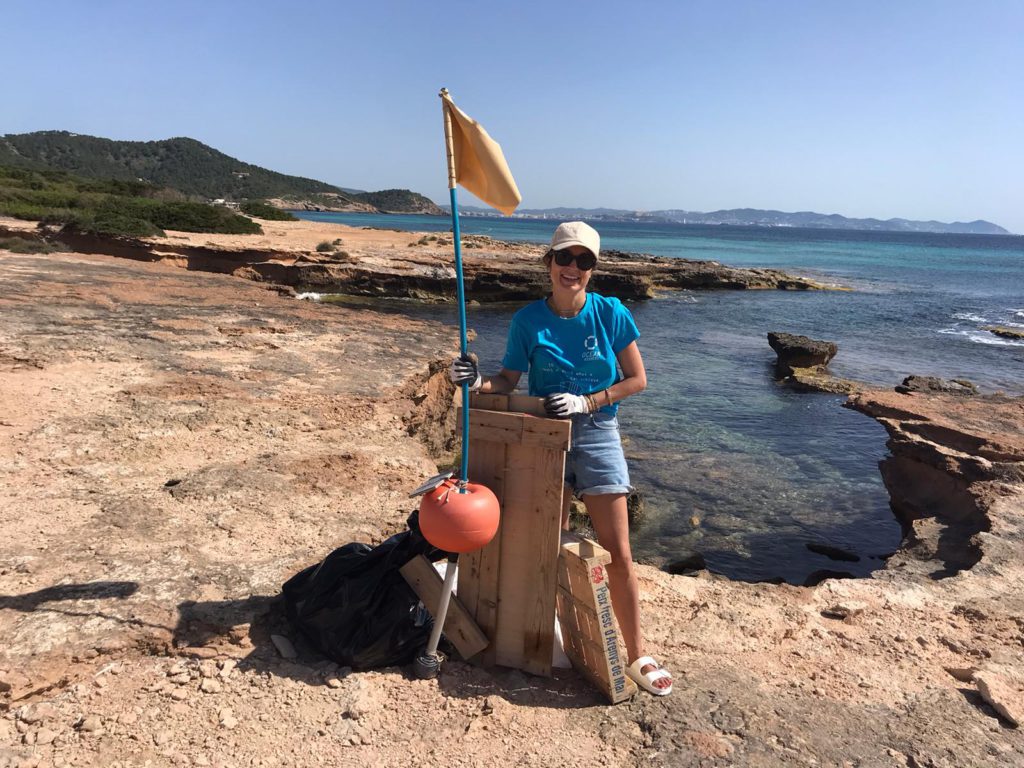 ---
The day shared between the volunteers of both associations, in addition to being effective, was fun, and that is another of our goals to achieve during the cleaning tasks.
We encourage you to participate in our cause, either by making a donation or enjoying one (or several) cleaning days. There will be many days that we will also take out our boat to reach areas of the coast that are difficult to access.
If you fancy the idea, you can register on our website, in the volunteering section.
Thank you so much, everyone! Let's start cleaning!